Description


Dymatize ISO100 – Hydrolyzed 100% Whey Protein Isolate
ISO100® is simply muscle-building fuel. Each serving contains 25 grams of protein and 5.5g of BCAAs including 2.7g of L-Leucine.  Known worldwide for quality, taste and purity, ISO100 is produced to our highest quality standards. ISO100 is formulated using a cross-flow micro-filtration, multi-step purification process that preserves important muscle-building protein fractions while removing excess carbohydrates, fat, lactose and cholesterol. ISO-100 is made with pre-hydrolyzed protein sources to ensure fast digestion and absorption.
AMOUNTS PER SERVING:
• 25g of fast digesting whey protein isolate per serving.
• 5.5g or more of BCAA's proven to help build muscle and aid in recovery.
• 2.7g of Leucine to support the activation of Muscle Protein Synthesis.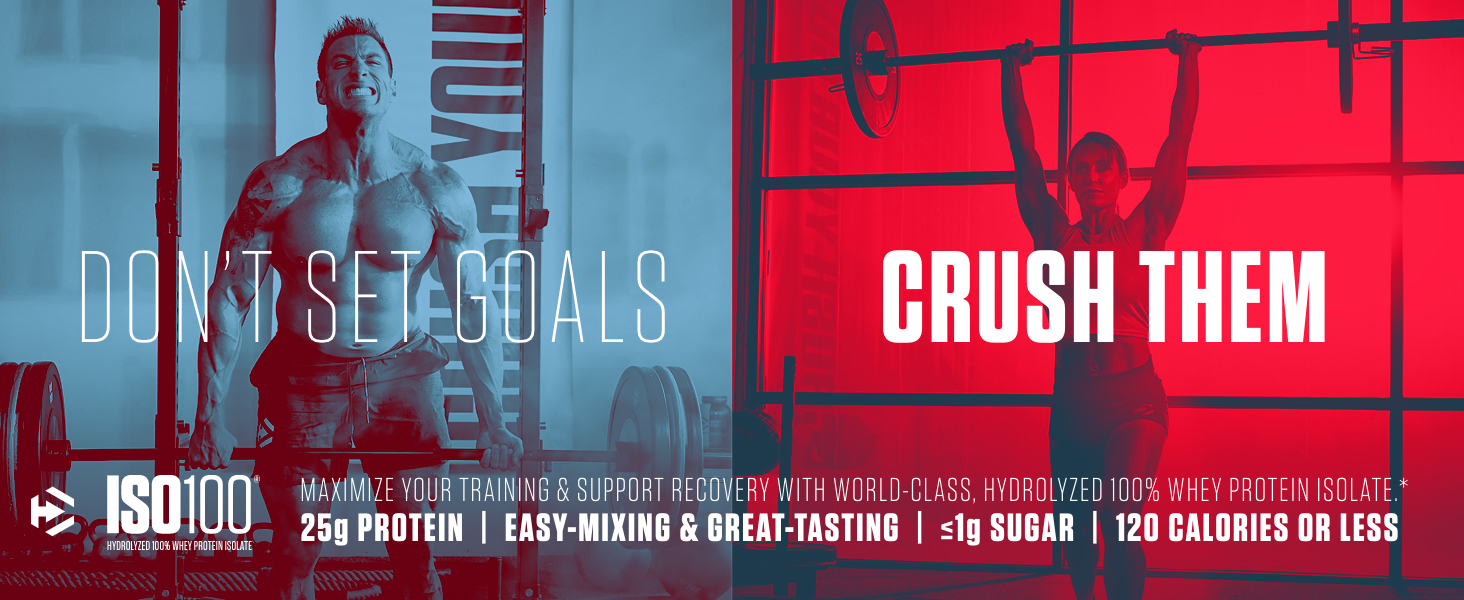 Directions For ISO100: Formulated for easy mixing. Add one scoop (included) to 5-6 oz (150ml-180ml) of water, milk or your favorite beverage and mix thoroughly. Enjoy prior to workouts, within 30 minutes after workouts or anytime you desire a high-quality, high-protein drink.


Dymatize® Creatine is formulated to deliver 5g of micronized Creatine Monohydrate per serving to support your resistance training goals. Creatine Monohydrate is a highly researched form of creatine shown to maximize levels of muscle creatine phosphate, a critical energy resource during high intensity muscle actions like weight training and sprinting.
Dymatize Creatine is unflavored and mixes easily so it can be used by itself or blended into shakes or other beverages.
5g of Micronized Creatine Monohydrate
Gluten Free/ No Dyes
Directions For Creatine Micronized: Add 2 tsp. daily to cold water or your favorite beverage.